We had a lovely session this month with the Guide Dogs Children and Young People Service joining families in Edinburgh for their My Time to Play Group. This got us thinking about art making ideas that are tactile and use lots of different senses. The ideas would be ideal for wee ones with visual impairment but also bring some nice sensory experiences to art making for everyone.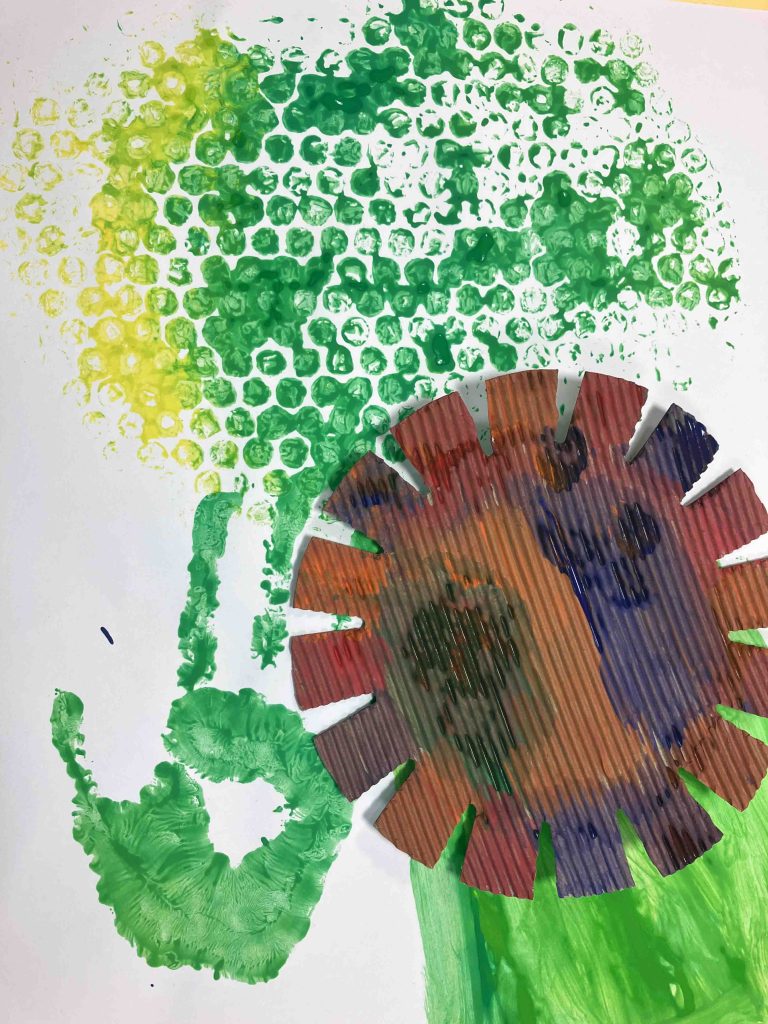 We tried some of our favourite activities from the website like coloured rice trays and you can find a recipe for that here. We also tried printing using paint and different textures like corrugated card and bubble wrap. The feeling of sliding the paint over the bubble wrap is really nice. You can find instructions for the bubble wrap printing here.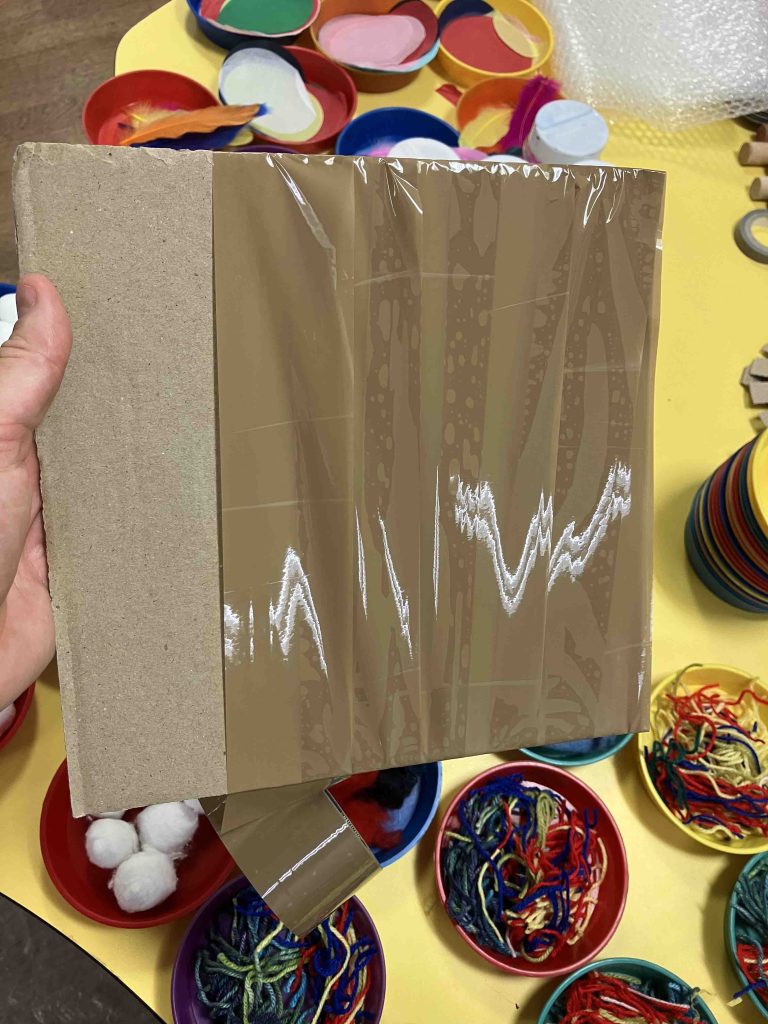 We tried a new way of using our collage materials that allowed wee ones to feel all the different textures of the materials and then really easily and immediately (without much mess) stick them onto their art work. You need a square or rectangle of thick card which you then wrap with wide sticky tape or parcel tape, using the tape inside out so you are creating a sticky outside surface. You could also use a sheet of sticky backed plastic for this but tape is easy to find. This creates a surface that is tacky to touch that wee ones can explore and anything they add to it will easily stick on.
Offer wee ones a range of interesting different textures. We used things like feathers, snipped up wool, cotton balls, tinfoil, tissue paper and pompoms. You can see some of our materials in the image at the top of the page. If your baby is still putting things in their mouth make sure everything is safe and too large to swallow. Let them explore all the different feelings and then choose what they woudl like to stick on. We used a shake of coloured sand at the end to fill in any sticky gaps and add another texture. The final art works were interesting to explore with fingers.