The Art at the Start project is a collaboration between art therapist Vicky Armstrong and experimental psychologist Dr Josephine Ross. We are interested in the impact participation in art can have upon the social well-being of young children and how shared art experiences may help to build strong attachment relationships: What happens when young children make art together with their important adults? How does engagement with the arts contribute to a child's individual development? How can we describe what is happening when making art? Can we show that art making is creating change in a measurable way?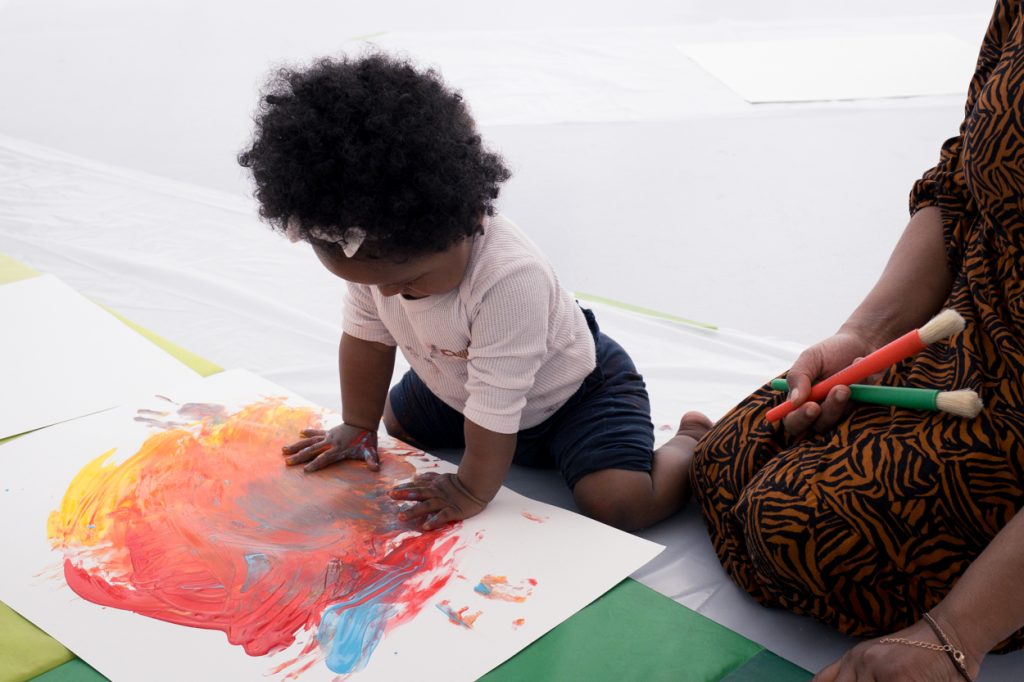 Our project will explore a number of approaches to this question, looking at both art therapy and participative arts. We will be working in art galleries, health settings, the baby lab and even festivals.
The blog will aim to showcase ongoing research as well as providing suggestions of easy art making to try with little ones and some ideas for messy and sensory play experiences. We're happy to get in a mess road testing them and we'll try to show why they might be good for little ones (and their grown ups).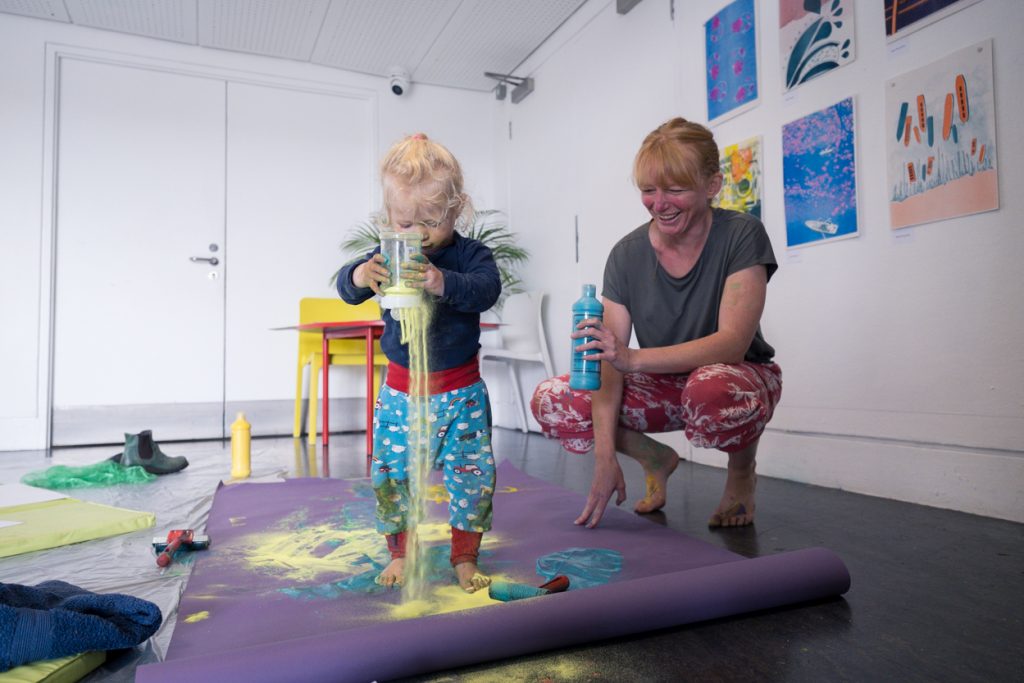 Learn more about why art making is important for babies and young children in our film, created with families and Dundee Contemporary Arts, and funded by Dundee University Institute for Social Sciences Research.
If you'd like to know more, please contact our project leads
Dr Vicky Armstrong – art therapist and research fellow – V.Armstrong@dundee.ac.uk
Dr Josephine Ross – Reader in Psychology – J.U.Ross@dundee.ac.uk
You can also follow us on Twitter of Facebook to get regular updates