Art at the Start run creative and messy sessions open to all families with babies, toddlers and pre-schoolers. In the sessions we will be inspired by the current gallery exhibition to come up with lots of fun art ideas with our youngest visitors in mind.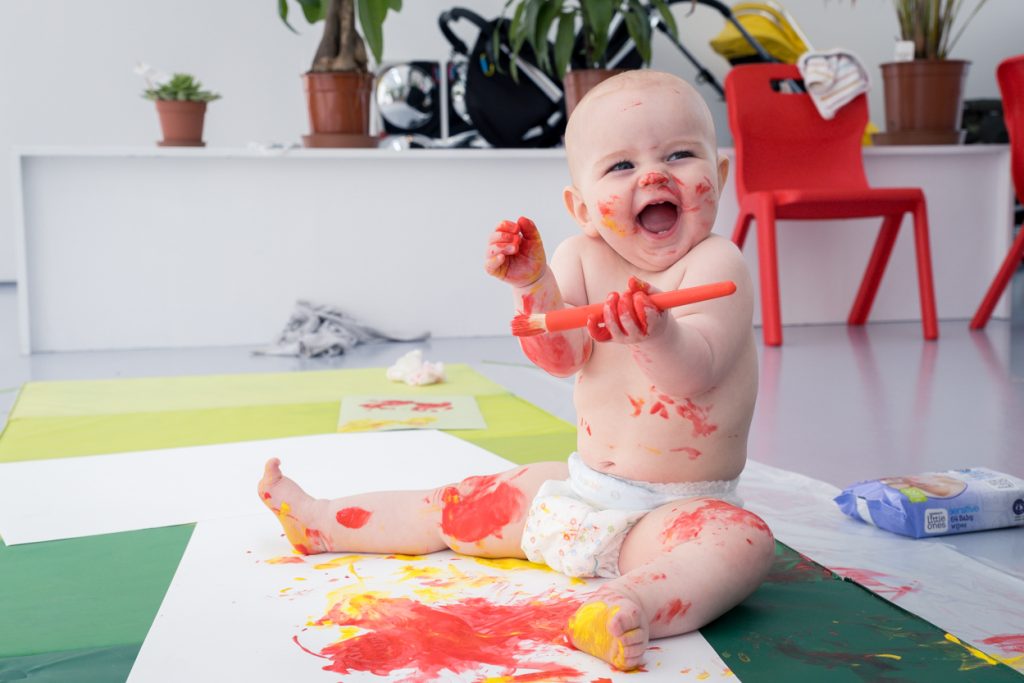 We will have sensory activities as well as art ideas, all based on exploration and following your wee one's lead. We hope that you will have fun getting messy with your little ones and come away with lots of ideas to try at home.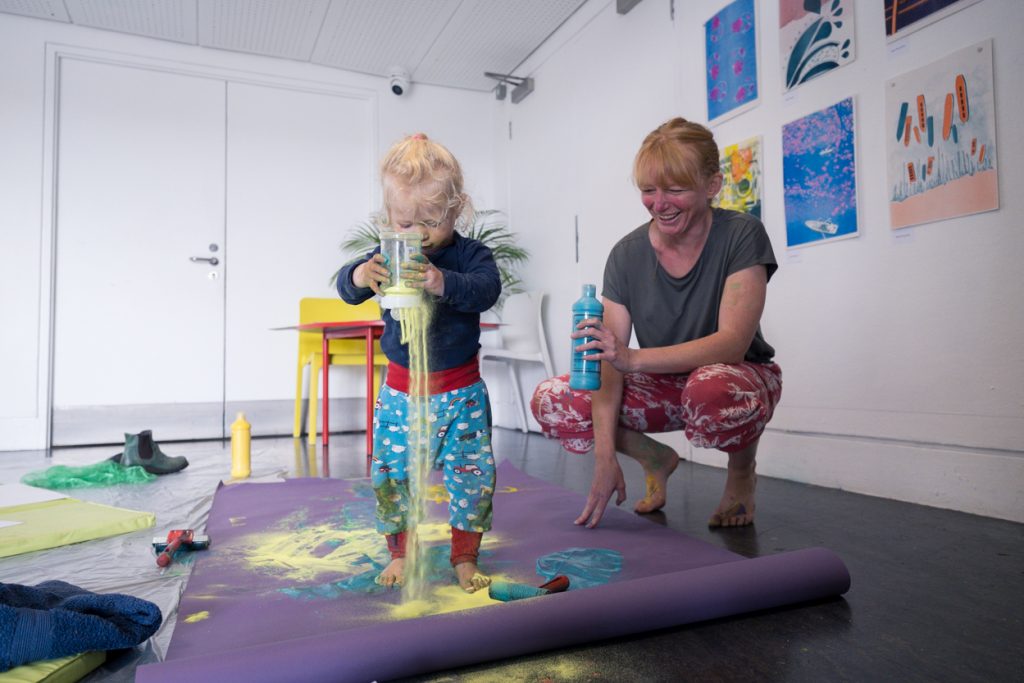 Art making together can bring so much joy to very young children and their grown-ups. And while you make art together, you and your baby are also sharing something important. Art making together creates wonderful moments of connection. We believe that making art is amazing for little ones' sense of self: When babies make a mark in the paint, they see the impact they can have on the world. And when they see the adults in their lives respond positively to these creations, this builds their self-esteem. Playing with art materials also gives young children new and stimulating sensory experiences. By helping your baby enjoy these experiences, you are teaching them not to be afraid to explore the world.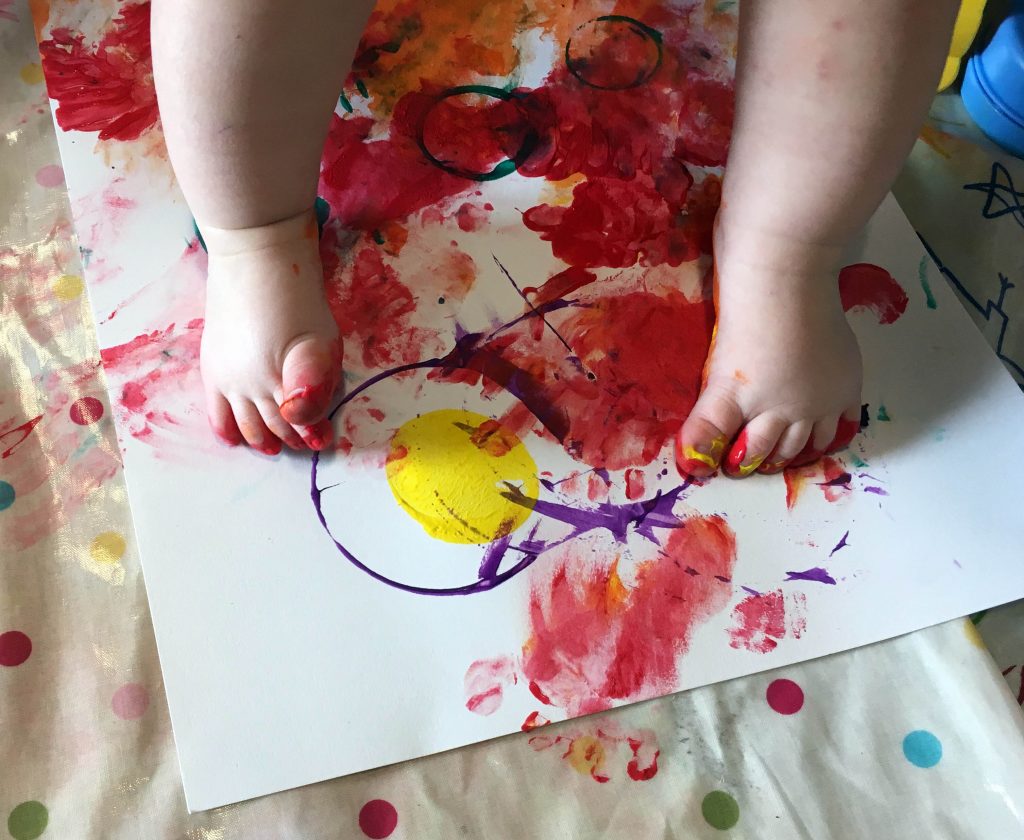 "I had expected that we would both have lots of fun, but what I didn't fully expect was how much closer we felt afterwards. My baby really enjoyed the freedom of the session and I found it so relaxing and joyful to create things together."
Sessions run in the DCA and our new partner locations in Glasgow, Edinburgh, Dunfermline and Uist. We will update this website with details of how to book these. Sessions are all free but please book to ensure a space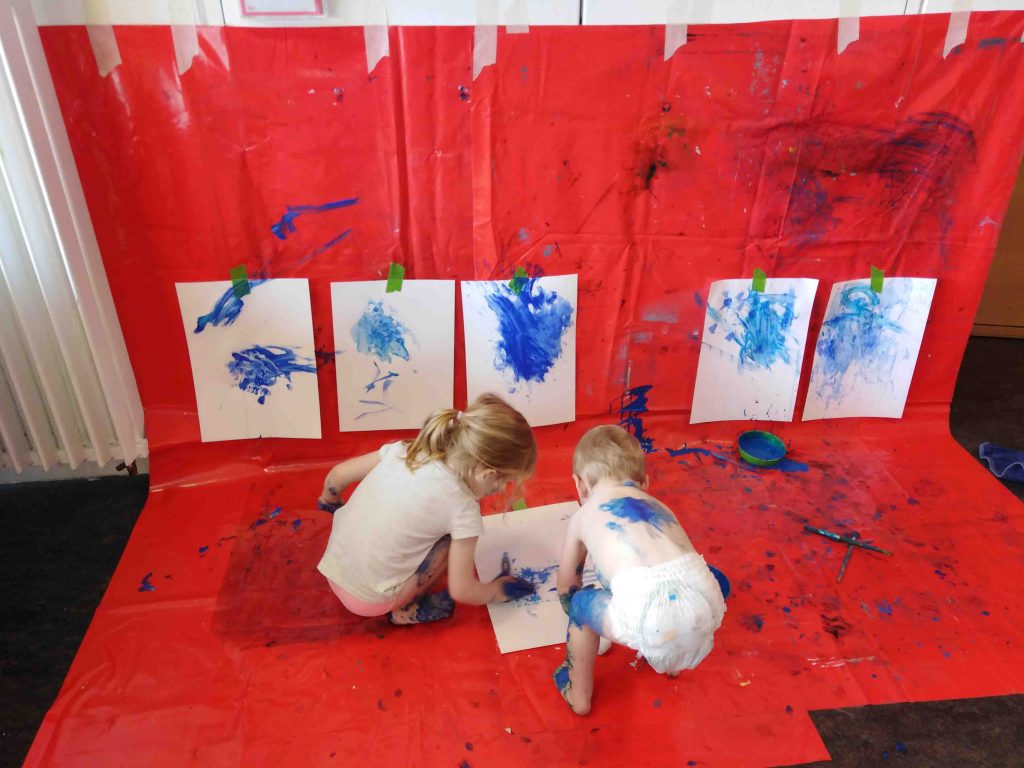 In Dunfermline Carnegie Library and Gallery, sessions are taking place on Friday afternoons and you can pop into the gallery to book or call them on (01383) 602365