Vicky and Holly from Art at the Start are running creative and messy sessions at the DCA. These are open to all families with babies, toddlers and pre-schoolers. In the sessions we will be inspired by the current gallery exhibition to come up with lots of fun art ideas with our youngest visitors in mind.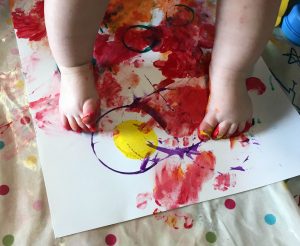 We will  have a sensory activity as well as some art ideas. We hope that you will have fun getting messy with your little ones and come away with lots of ideas to try at home.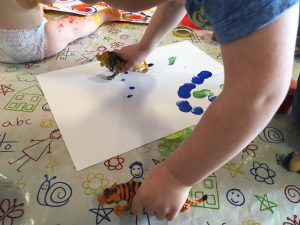 We believe that making art together with their grown ups is amazing for little ones cognitive development, sense of self and relationships.
Sessions are free but need booked through the DCA website.