We were at the Dundee International Women's Centre today doing sensory trays with the mums and little ones in their flourish group. Sensory trays are a nice way to let children explore different textures and use their imagination to create small worlds. It can also extend the possibilities of their existing toys, as you can see here.
We made a farm tray really easily using cornflakes as a base and wheat biscuits to make hay bails. It gave new ways to use toy tractors and diggers for moving the bails about and we added some farm animals for fun. And it didn't matter if some of the wee ones had a taste!
This is another version of a farm based sensory tray using chocolate cheerios for a building site and some cornflour and shredded wheat on the farm.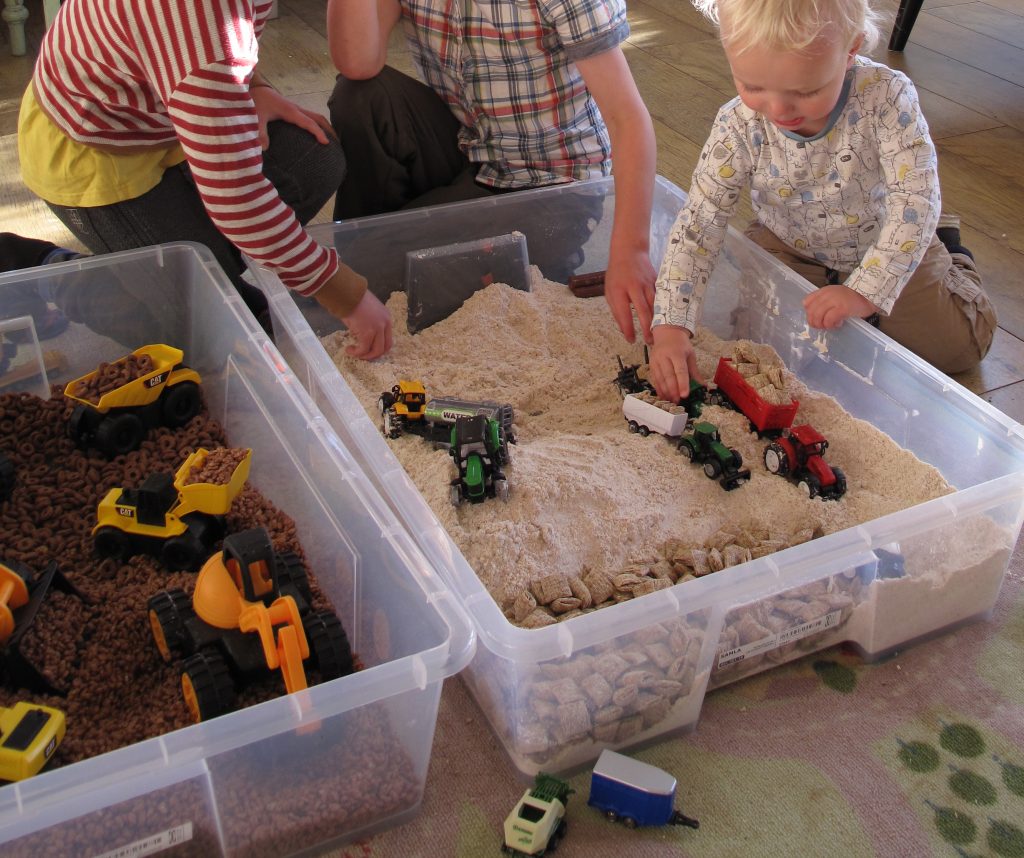 Our other trays today were a sea themed tray using blue rice (find the recipe here) with shells and fish finger puppets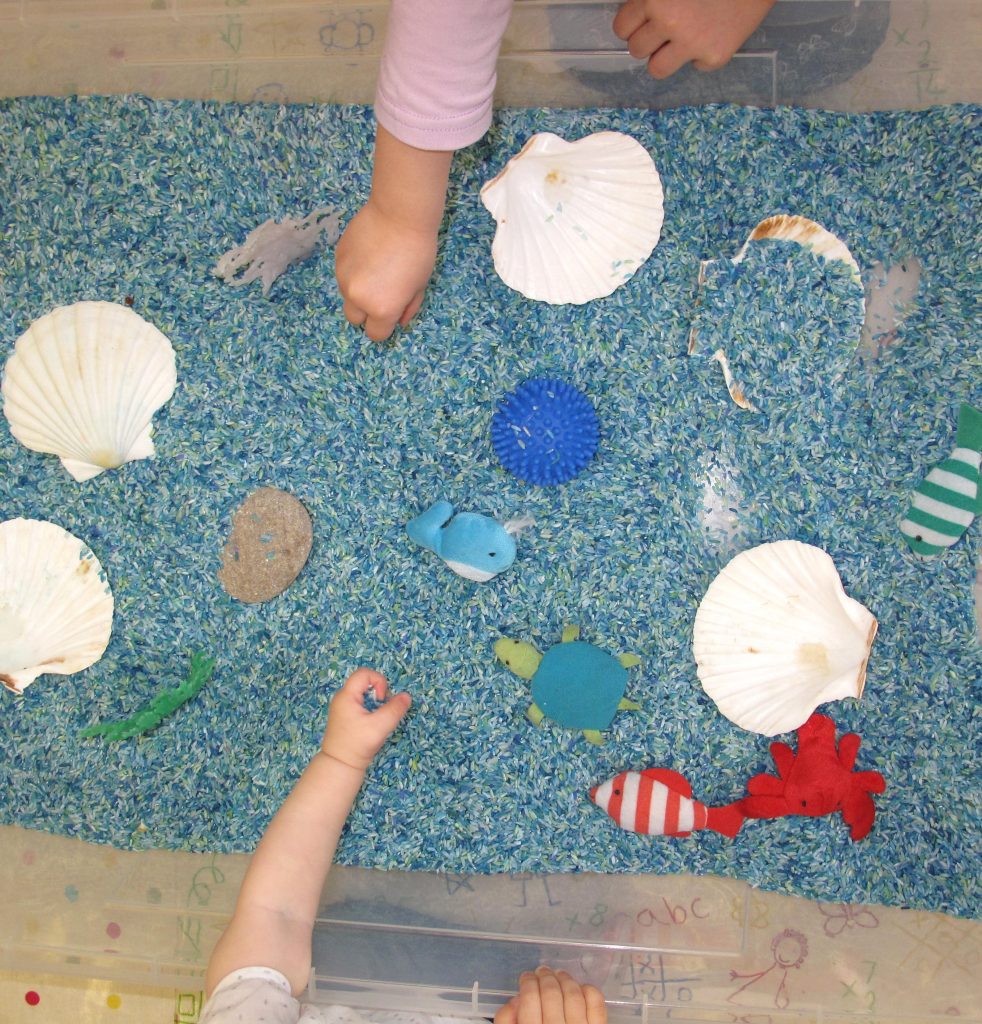 and a swampy dinosaur tray using a squishy jelly mixture made from basil seeds. You can order these seeds easily online. They start tiny and black but if you leave them in water overnight they soak it up and get a cool, squishy, frog spawn texture. If you add food colour to the water they absorb the colour too so you can colour them to your theme. They feel a bit like the water beads which you can buy but these are safe to eat and they are a bit smaller than other similar foods like tapioca pearls so there is less of a worry about choking.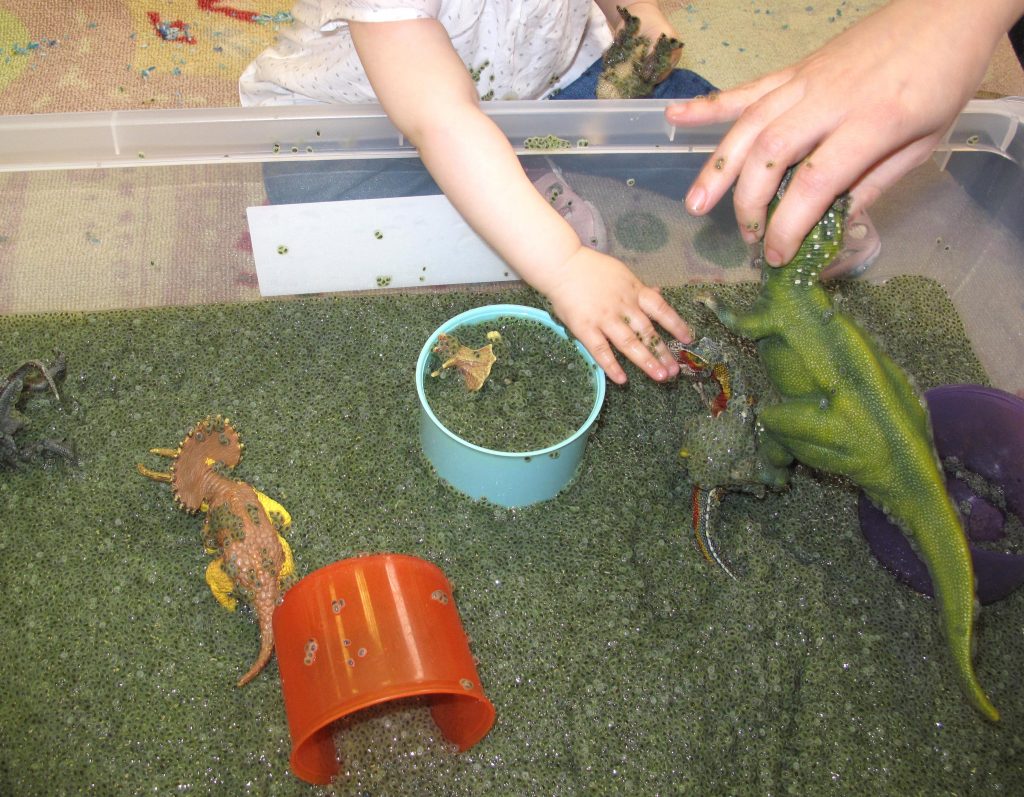 These three trays gave lots of different textures to be explored from slimy to dry and crunchy. It's always nice to have some cups on hand when you do sensory trays so that children can start filling and pouring to extend the play when they run out of interest in the toys. These work well for a wide age range (0-9 all enjoy these in my house so far). I just use the big trays that they sell for under bed storage and then you also get a lid if you want to keep some for another day.