Challenge Sponsor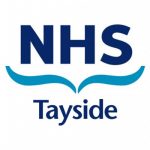 The Public Health Directorate of NHS Tayside is based at King's Cross Hospital in Dundee.  There are currently 98 members of staff including Public Health Consultants, Health Intelligence Analysts, Health Protection staff, Health Promotion Officers and a wide range of admin and support workers.  Drew Walker is the Director of Public Health and leads the Directorate.
The purpose of the Public Health Directorate is to improve health and wellbeing in the population of Tayside, prevent disease and minimise its consequences, prolong valued life and reduce inequalities in health. The Directorate has a particular responsibility for working with partner organisations (Local Authorities, voluntary sector, universities, private sector bodies) to focus the health improvement agenda on addressing lifestyle and life circumstances and by doing so aim to reduce health inequalities.
A current key priority area is mental health and wellbeing.  We all have mental health which gets better or worse throughout our lives and is affected by many things, often out with our control.  Mental distress is on the increase and a lack of appropriate coping strategies and supports, both informal and formal, can make it more likely for these to develop into a mental illness or thoughts of suicide. Students can experience a range of risks to their mental wellbeing including the pressures of moving to a new area, managing away from the family home, challenges of forming new relationships and establishing new peer groups, managing on a budget, study and exam pressures, alcohol and drugs, pitfalls of social media.
The Challenge
Ben (18) has recently started at the University of Dundee studying engineering.  He has moved to Dundee from his home town in Dumfries and Galloway and is staying in a student flat with 5 other first year students.  He took part in some of the welcome and social activities organised through Fresher's Week, but he hasn't engaged with any clubs or societies since.  He has met a few people through his course and accommodation who he has gone out drinking with, but he doesn't feel he has made any real friends in Dundee so far.  He often stays in playing on his x-box and drinking cans of beer, staying up late and frequently missing lectures and early classes.  He feels lonely and not especially happy, but doesn't feel this is something he can talk to anyone about.
How can we support students to better look after and manage their mental wellbeing.