We are staying with the moon theme of this years Being Human Festival in Dundee and creating a lunar landscape with a sensory tray for wee ones. Then you could also try to create a rocket to use in the play from cardboard tubes.
You can watch a video with instructions for making the moon dust here https://twitter.com/ArtattheStart1/status/1327176251694575616
moon dust sensory tray       
Sensory trays are a great way to let wee ones try out new textures and if you add toys they can use their imagination to create small worlds. This moonscape for them to play in uses kitchen ingredients so it's taste safe for the smallest babies but as always this is designed to be played together with a grown up.
Mix together cornflour and oil in these proportions

. You c

an double up the recipe to get the amount you need. Mix with your hands till it is soft and crumbly. It should be possible to squeeze it into a ball and it will hold its shape, but then it will go soft again if you crumble it.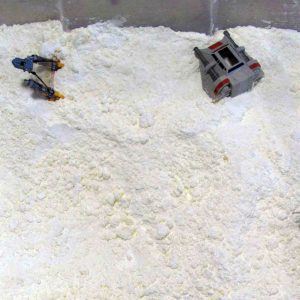 You can add other ingredients if you want it to be grey instead of white but this isn't necessary. We blitzed up some oreo cookies in a blender or you could try cocoa, powdered paint, or edible glitter.
Tip it into a large tray like an under-bed storage drawer or a baking tray. Put a mat underneath as it gets messy. We used a foil space blanket to fit the moon theme.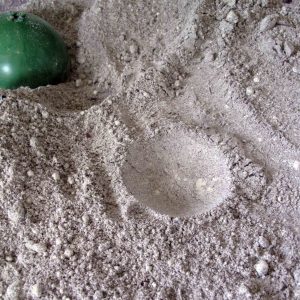 Add some space themed toys or a cardboard rocket like below and then let wee ones play and explore. Balls of tinfoil make good asteroids.
Older children might like to experiment and see how craters are made on the moon by dropping in a heavy ball or a stone.
Rocket build 
Try this activity with your mini humans to create a rocket to visit the moon with. They could also use it to play in our moon sensory tray. Babies will enjoy painting if you make the rocket for them, but older toddlers will enjoy helping you to build it too. Always supervise when using scissors etc.
You need: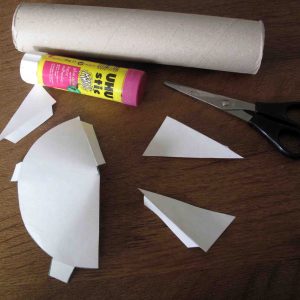 A cardboard tube
Some recycled cardboard
Glue or tape
Colourful water-based, baby safe paints
.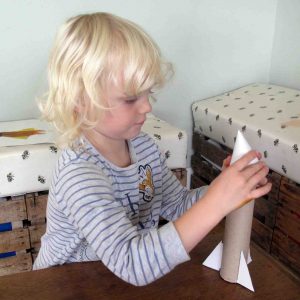 Use the templates here rocket template to cut out a nose cone and 3 or 4 fins from thin card. Cereal box card is ideal. Roll the cone and glue the tab to hold it in place.
Now use the tabs on the cone to stick it to the top of your tube. Then stick on the fins using their tabs. You can use glue or tape – masking or parcel tape is perfect because it is easy to paint over.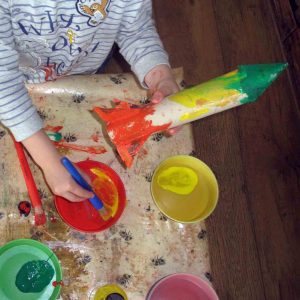 Now let wee ones decorate it with paint. Then allow to dry before playing
Enjoy your lunar explorations. You can share any art work you make with the festival using #BeingHuman2020