We were visiting the beautiful Dundee Botanic Gardens this week with a group of families from the International Women's Centre. We did several outdoor art activities and here is a nice one to try in a garden at home or on a walk. This flower pressing is a good way of trying mark making for wee ones without traditional materials and with no skills required. You are making a print using the natural colours contained within the plants. They make nice cards afterwards and children will like the surprise of seeing what they get. Remember to only pick plants where you have permission and when you know they are safe. Pansies, marigolds and roses are a good place to start for taste safe petals.
You need:
Paper – thicker more absorbent paper works best
Flowers and leaves
Spoon for rubbing (or a rock to bash with)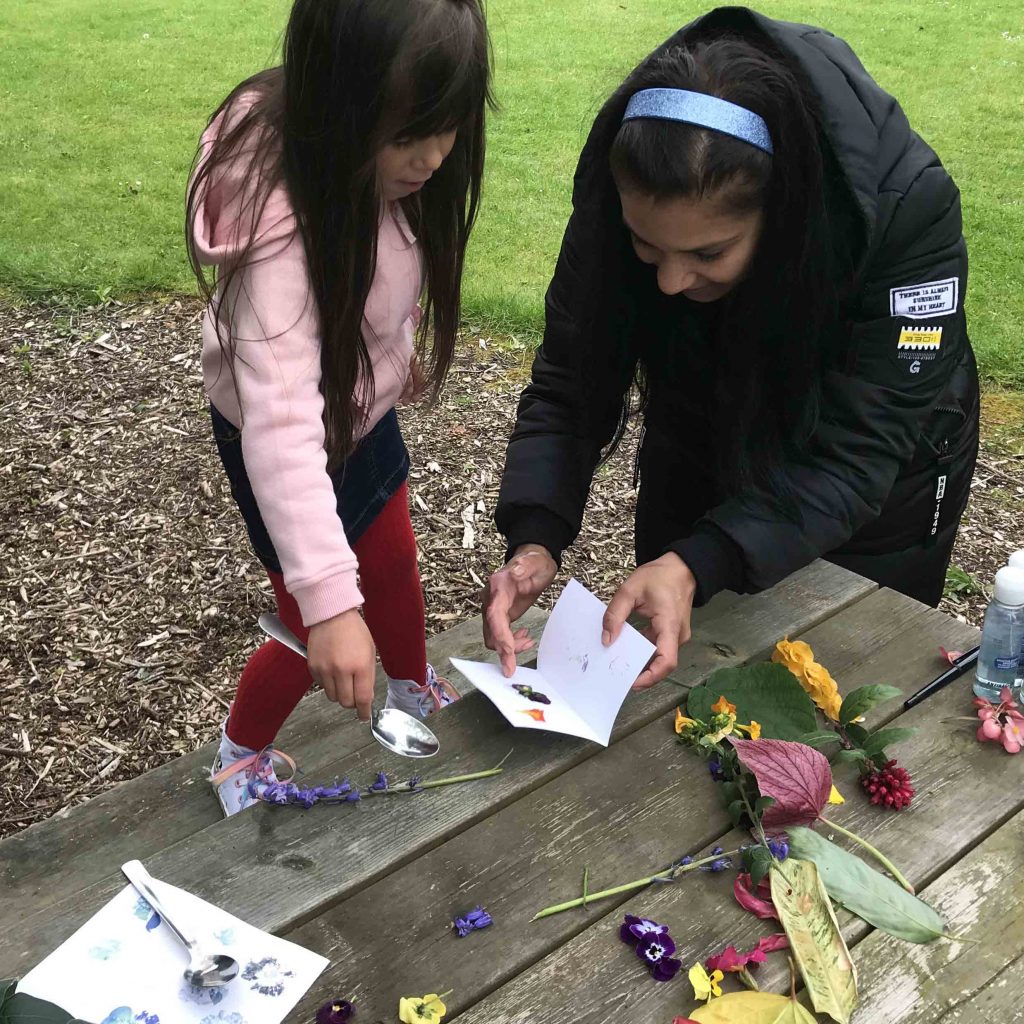 Start by gathering some colourful flowers or leaves. Different petals will give different amounts of colour so experiment a bit. We found we got the brightest prints using pansies whereas tulips which looked very colourful didn't give a nice strong colour once pressed.
Now fold a sheet of paper in half and help wee ones to lay out their flowers in a pattern.
Fold the paper over and show them how to rub over the paper with a spoon. You need to rub quite hard. If you were out and about with tools you can also get the same effect by bashing the flower between the paper with a stone. Some wee ones might find this even more fun!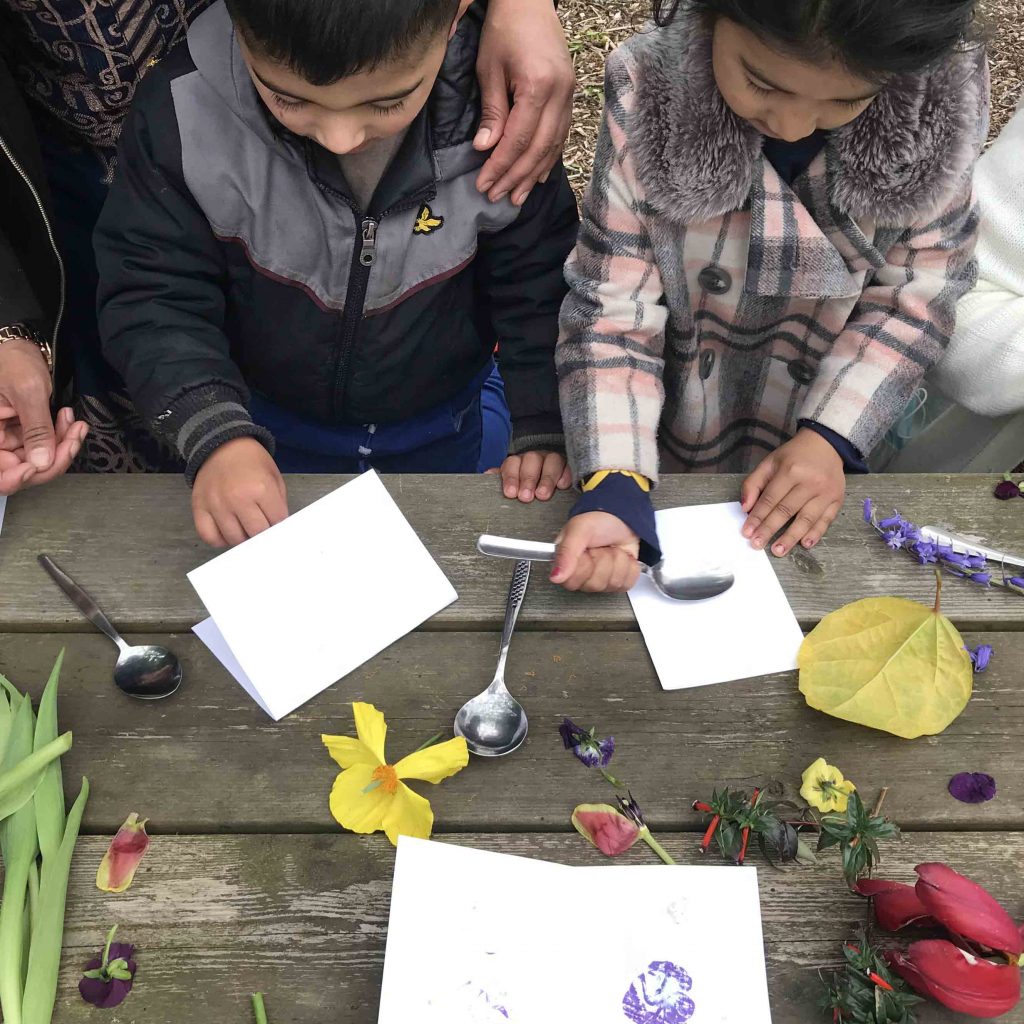 Once they have rubbed all over the back you can open the paper and let them peel of the squished left overs of the flower to see the print beneath. They can keep going adding flowers till they are happy with the design.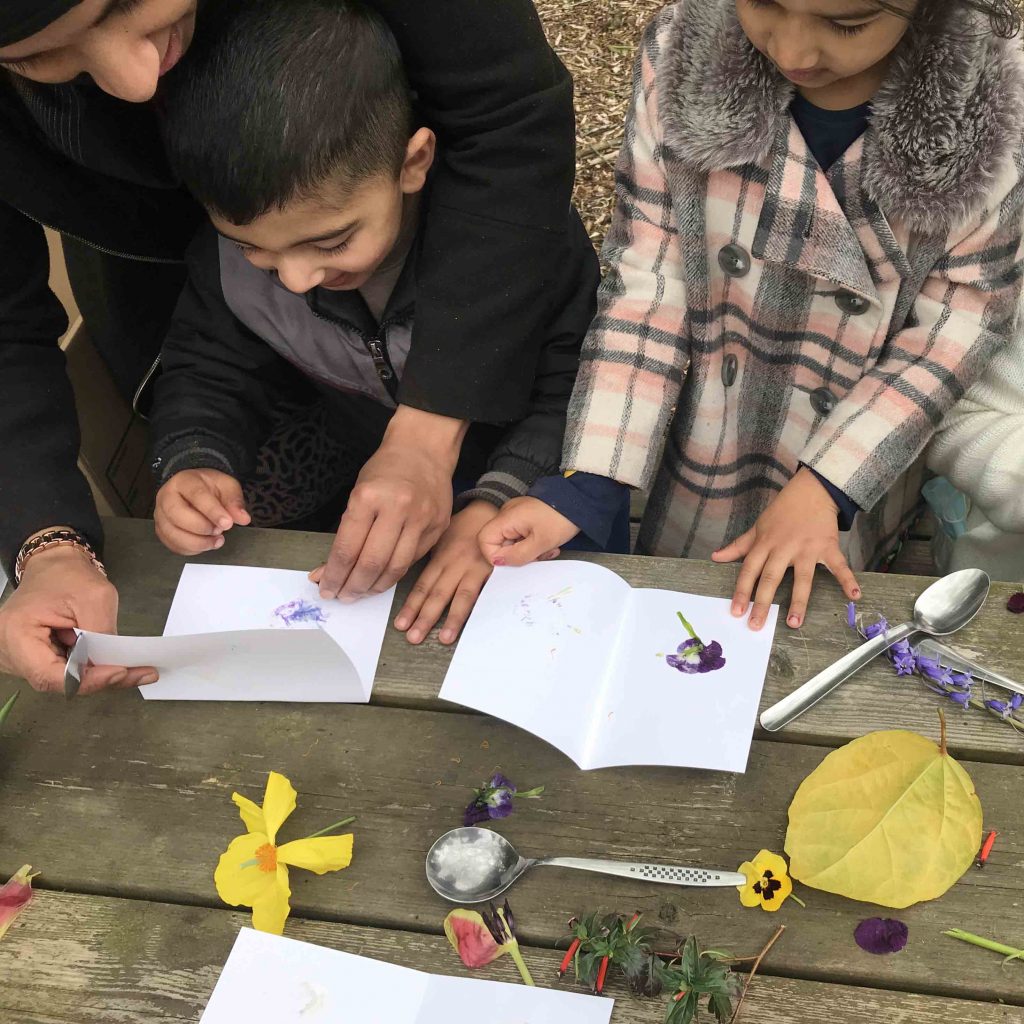 If you want to turn the art works into a card you can just flip the paper fold the other way so the print is on the outside.