Together with the Dundee International Women's Centre Flourish group, we are using shaving foam marbling to make Eid decorations with moons and stars. Kids will love getting messy with the shaving foam and the whole family can get involved. Wee ones will need help when we get to the scissors.
If you want more help with marbling you can watch our youtube video here: https://youtu.be/AeTR5apHayI
or the whole craft is here: https://youtu.be/rV3QJUuIIzA
You need:
Thick paper or card
Water based paints
Glue stick and scissors (keep out of reach of little ones)
Plastic card (like a credit card)
Chopstick or lolly stick
Thread to hang
Baking tray
Template for moon and stars on this pdf
● Squeeze foam into a tray and spread it out with a plastic card. Now drip 2 or 3 colours of paint over the surface. We used orange paper in yellow and red marbled paint for stars and blue paper into navy and purple paint for our moon.
● Now use the chopstick to swirl the paint around into a marble pattern. Don't over mix it so the colours stay bright. Gently press paper into the mixture to transfer the print, lift up and scrape off the extra foam using the plastic card again. You can do several prints from the foam if you spread it back out again. Leave these marbled papers to dry.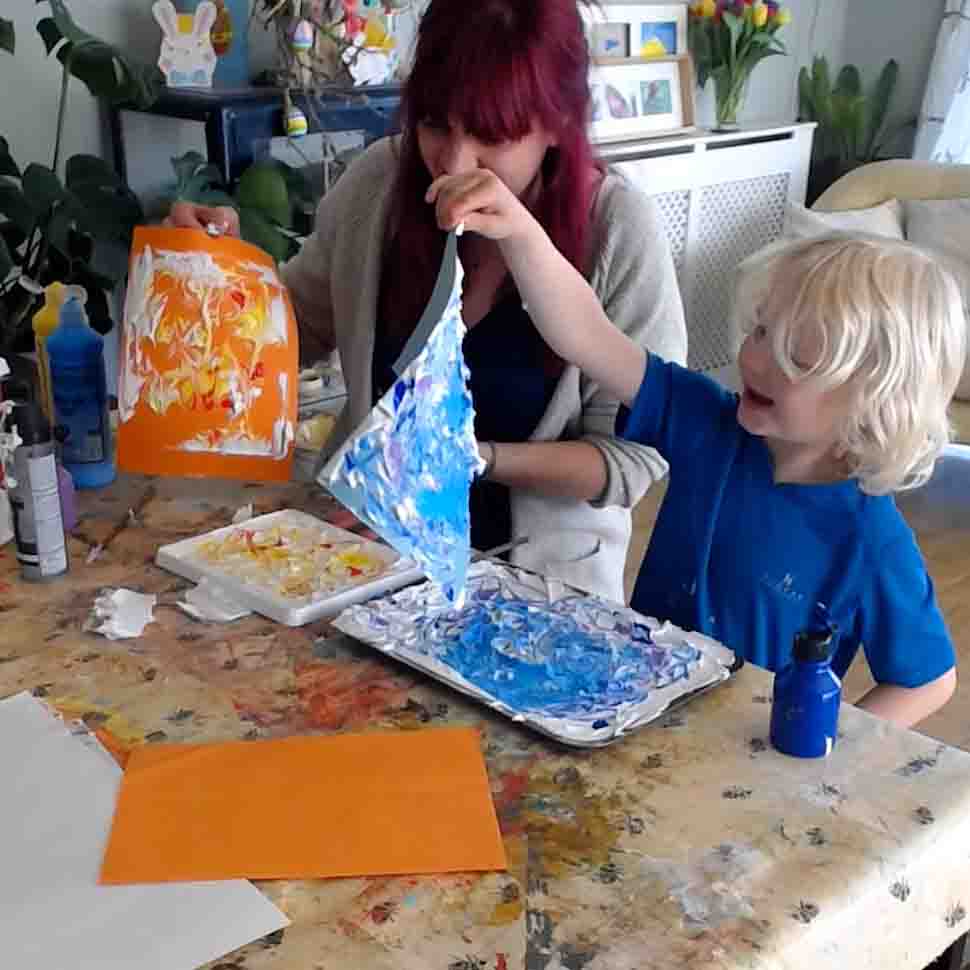 ● Cut the templates from cereal box card and use them to cut out your marbled papers. Make 2 of every shape you want so you can glue them back to back for strength and to look nice from both sides. We made a moon, 2 big stars and 3 small stars.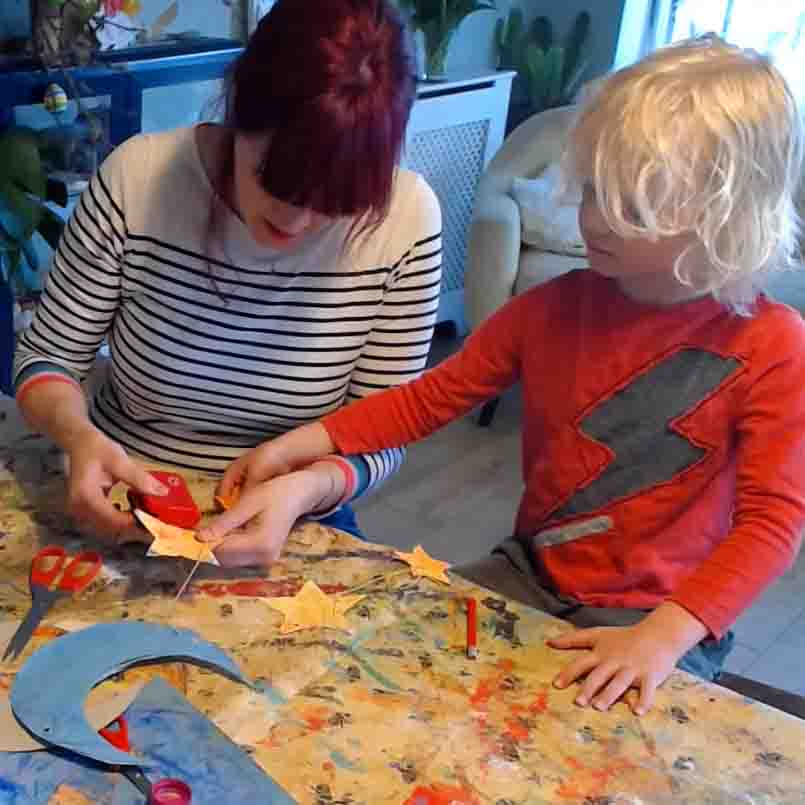 ● Now thread the stars below the moon. We used a hole punch but you could also use tape or glue. Now you can hang it up somewhere and enjoy.