The Art at the Start team had a visit from BBC Scotland's The Nine team.
Reporter Louise Cowie joined us for a messy creative session at DCA last week and then visited the Minime lab with her own mini me. The program aired on BBC Scotland last night. Catch it on I-Player here
https://www.bbc.co.uk/programmes/m000644p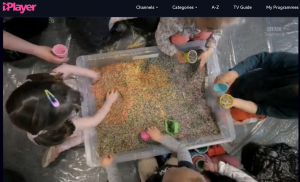 All the little ones had fun with sensory play trying rainbow rice, a dinosaur swamp of jelly and peas and some cornflake farm land. Then we tried some messy painting with shaving foam marbling and bubble printing.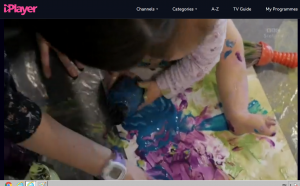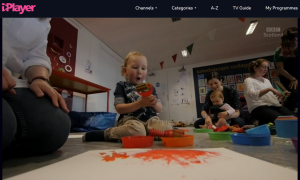 We had a great time and the little ones have all enjoyed seeing themselves on the TV today!