Here is another idea for using coloured rice in a sensory tray from our summer festival fun at Belladrum. Follow our recipe for making coloured rice here .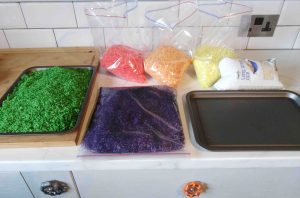 This time mix your bags of rice using different colours of food colouring in each bag and once dry lay them out in a rainbow pattern. (Yes we know this one isn't in the right order for a rainbow! I'd like to say it was the kids that did it but it really wasn't!)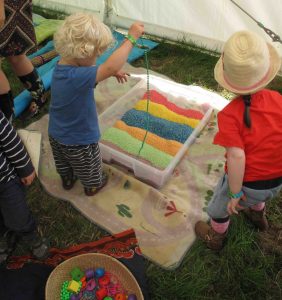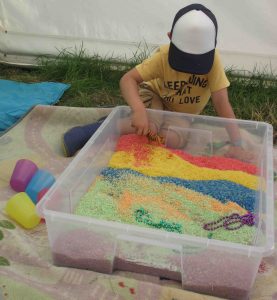 It will ultimately end up all muddled together but that is part of the fun and the multicoloured mixture looks very pretty too. Perfect for using with ice cream scoops, or maybe try with cupcake cases to scoop it into, or hide multicoloured wooden blocks in it to seive out, or use it as the sprinkles on playdough cakes, or feed it to your unicorns….. Whatever you can think of.
Here is another example from a DCA messy session using coloured rice, themed to the colours of an art work. This time we put it into a Tuff spot tray so the babies could get right in.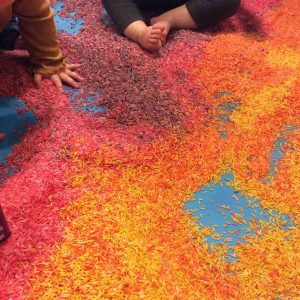 The rice will keep for ages in an airtight bag or tub. As always adult supervision is required throughout to keep safe.