We had a request this week for a pavement chalk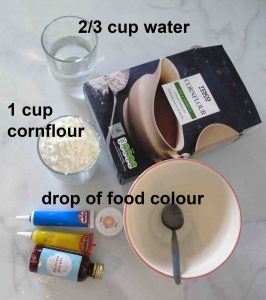 recipe as lots of children have been chalking designs on the pavements outside their house. This recipe will make a chalky textured paint that you can paint onto the pavement or a driveway and will wash away in the rain or with a hose when you are ready.
You need:
cornflour
food colours or watercolour paints
Mix together the flour and the water. It's quite tricky to stir at first due to the funny texture of the cornflour but if you keep mixing it will eventually get nice and creamy (I made it a bit too runny this time as you can see from the pictures). Then divide it between paint tubs or jars and add a drop of food colour or a squirt of watercolour paint to each one and stir in.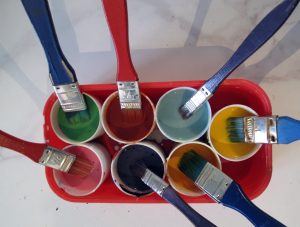 Now pick a dry day and let your wee ones try them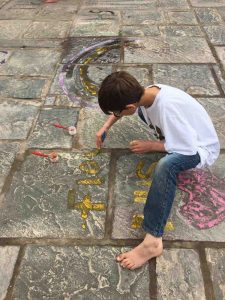 outside. If there is a gap between making the paints and using them give them a good stir first as they tend to settle. We don't have any pavement or drive so this week our neighbours kindly agreed to test run the paints for us.