Eleanor Heggdal Lønes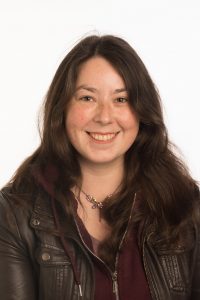 Eleanor is an SGSSS-funded PhD student at the University of Dundee. Her research project, co-supervised by Dr Alissa Melinger and Dr Yuki Kamide, investigates the psycholinguistic processes underlying successful cross-dialectal communication in a Scottish dialect context. Eleanor completed both her undergraduate (MA Hons Psychology with German) and postgraduate (MSc Psychological Research Methods) degrees at the University of Dundee and, during her time here, volunteered as a research apprentice in the psychology department. That experience exposed her to a variety of different research projects, so naturally she was thrilled when the chance to conduct a project of her own presented itself. While living in Dundee, Eleanor became enchanted with the local dialect, and loves incorporating it into her PhD research. In her spare time, Eleanor also enjoys working on her side project which investigates linguistic communication in a cross-species context. In other words, trying to teach parrots to talk!
Heather Graz
Heather's interest in all things linguistic and medical drew her to a career in Speech Language Therapy and Audiology. During her South African undergraduate studies, it became clear to her that neurology was the area that intrigued her the most and she has spent the better part of the last 30 years working with patients on the front line in this field.
Over this time Heather has lived and worked across four continents and seven countries. Her first-hand experience of language and cultural differences has shaped the way that she thinks about how people make sense of their world, tell their stories and control their own lives.
Heather's academic journey so far has taken her via a Master's degree in Communication Pathology with a focus on central auditory processing and literacy in people with neurodiverse skills, to an MBA highlighting innovation, leadership and sustainability, awarded with Distinction. The next step in this journey starts in Dundee with an interdisciplinary PhD.
Under the joint supervision of Dr Alissa Melinger from Psychology and Prof Annalu Waller from Computing, this PhD brings together Heather's curiosity about the fundamental psycholinguistic processes that allow us to interact with and make sense of our world, her fascination with the possibilities that technology offers for education and healthcare and her passion for putting people in the driving seat of their own lives.
The project is an exciting springboard to explore similarities and differences in first principles that define how meaning is constructed both in the presence and absence of an ability to produce spoken language. It promises to be an unforgettable journey.
Elaine Scougal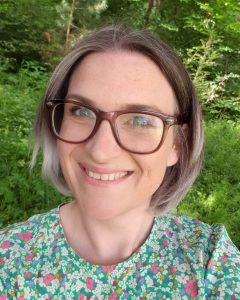 Elaine is a Carnegie Trust-funded PhD student at the University of Dundee. Her research, co-supervised by Professor Annalu Waller (Computing) and Dr Alissa Melinger (Psychology), explores the use of Augmentative and Alternative Communication (AAC) to facilitate the communication of children and young people with Down syndrome.
After graduating with a First Class Honours degree in Psychology from the University of Dundee in 2009, Elaine began a career in hospitality management before becoming a mother to identical twins who have Down syndrome. Her lived experience of the impacts of disability and communication impairment on independence and participation in society, coupled with her drive to improve such, led to her return to complete an MSc in AAC at the University of Dundee in 2019. During her MSc year, Elaine explored the experiences of parents relating to communication barriers involving their children with Down syndrome. Her dissertation research highlighted gaps in the literature related to the use of AAC methods for this group, motivating Elaine's PhD project.
Elaine volunteers for the Straight Talking Group at the University of Dundee – an AAC user group based in the School of Science and Engineering. She particularly enjoys supporting the group to spread awareness of AAC to students and wider society. She also regularly delivers guest lectures at universities relating to her experiences as a parent of children with Down syndrome, advocating for person-centred support, care, and education.
Elaine's project is entitled 'Exploring the use of Augmentative and Alternative Communication to facilitate communication in children and young people with Down syndrome'. You can read about Elaine's project here:
Affiliated Members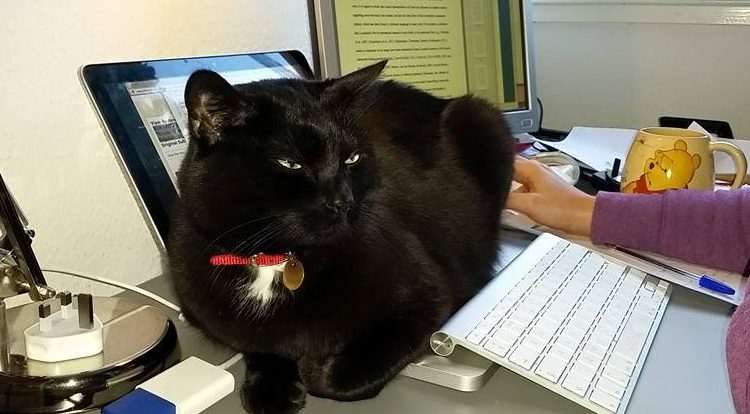 Dr. Turbo is motivated by a need for attention and engagement. He enjoys lending a helping hand whenever he can. His skills extend to sitting on the computer, sitting on articles, rolling over the keyboard, and flashing his tail during zoom meetings.