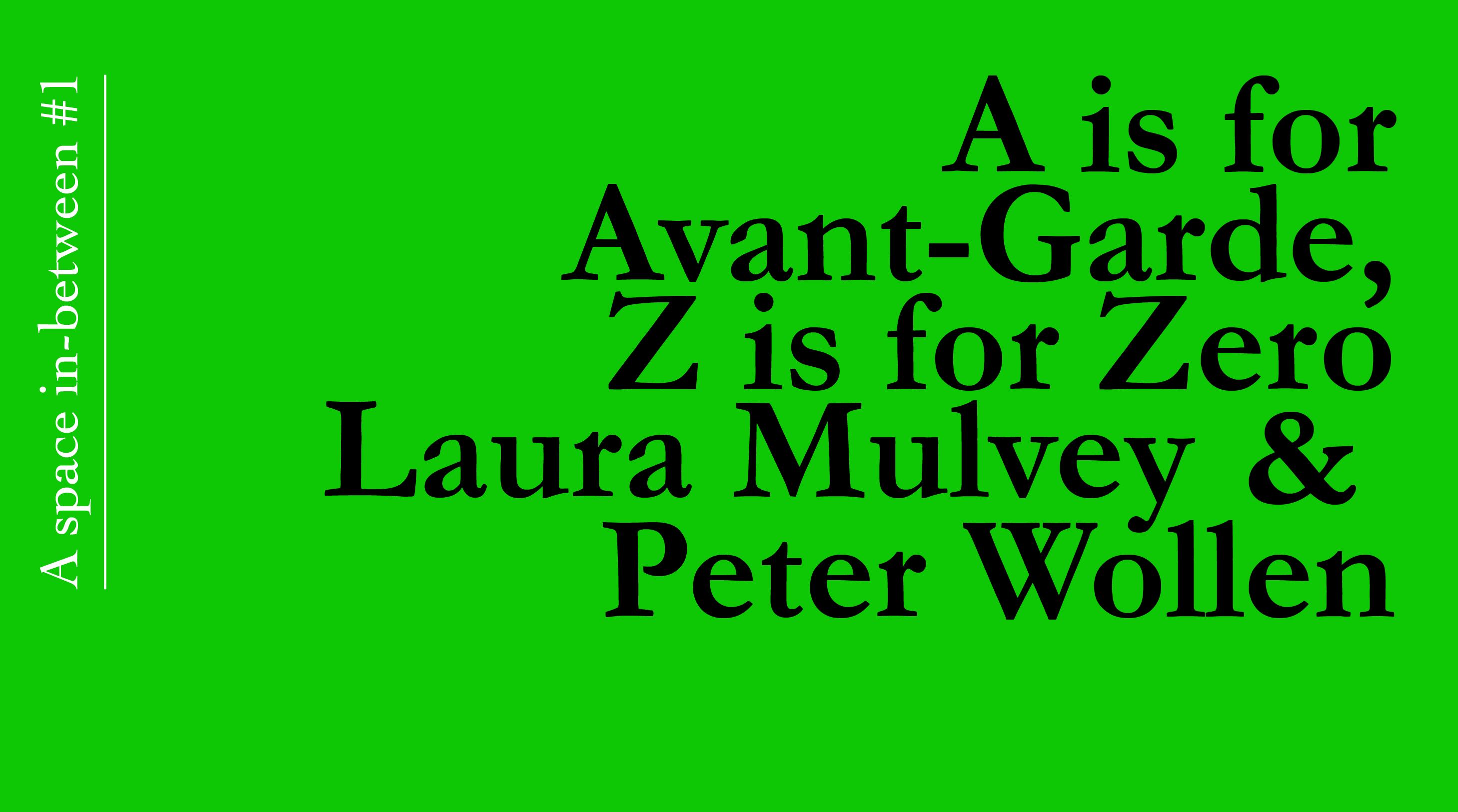 Cooper Gallery's detour in the in-between space where we find ourselves, somewhere between life as it was and the world to come, begins by sharing reading, listening and screening material related to and featured in our postponed gallery exhibition A is for Avant-Garde, Z is for Zero: Laura Mulvey & Peter Wollen, compiled with generous support and solidarity from all the extraordinary minds involved.
The exhibition intended to use the gallery space as a means to refract the work of influential theorists and filmmakers Laura Mulvey and Peter Wollen through the prism of art. Incorporating moving-image works, audio recordings, drawings, diagrams, photographs and archival materials, A is for Avant-Garde, Z is for Zero sought to map the co-ordinates of two transdisciplinary, overlapping practices which include collaborations and conversations with esteemed figures in art and culture such as Faysal Abdullah, Kathy Acker, Emma Hedditch, Mary Kelly, Mark Lewis, Yvonne Rainer and Kerry Tribe.


These materials are kindly hosted below after the project end as an continued resource, with kind permission of Laura Mulvey, Leslie Dick and exhibition co-curators Oliver Fuke and Nicolas Helm-Grovas.