Upgrading of the power supply required a field visit last Friday, in the interests of maintaining data completeness.  Fortunately, Wildland as site owners have the logistical capabilities to deliver results.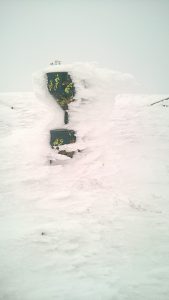 Visiting during wintry conditions allows processes to be observed at first hand: the icing on the equipment will surely affect recorded precipitation amounts when melt occurs (24.4 mm recorded over 3 hours on Sunday 17th); it was also an opportunity to clear the sensors.  Impressively, the R M Young wind speed & direction sensor was still operating correctly!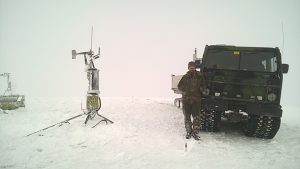 Many thanks to Sam and Ivan for invaluable help on the day.